🚌BUS AIDES NEEDED🚌 We need to hire some aides for our buses! Please contact Victoria Armstrong at 940-553-1900 for more information and to apply!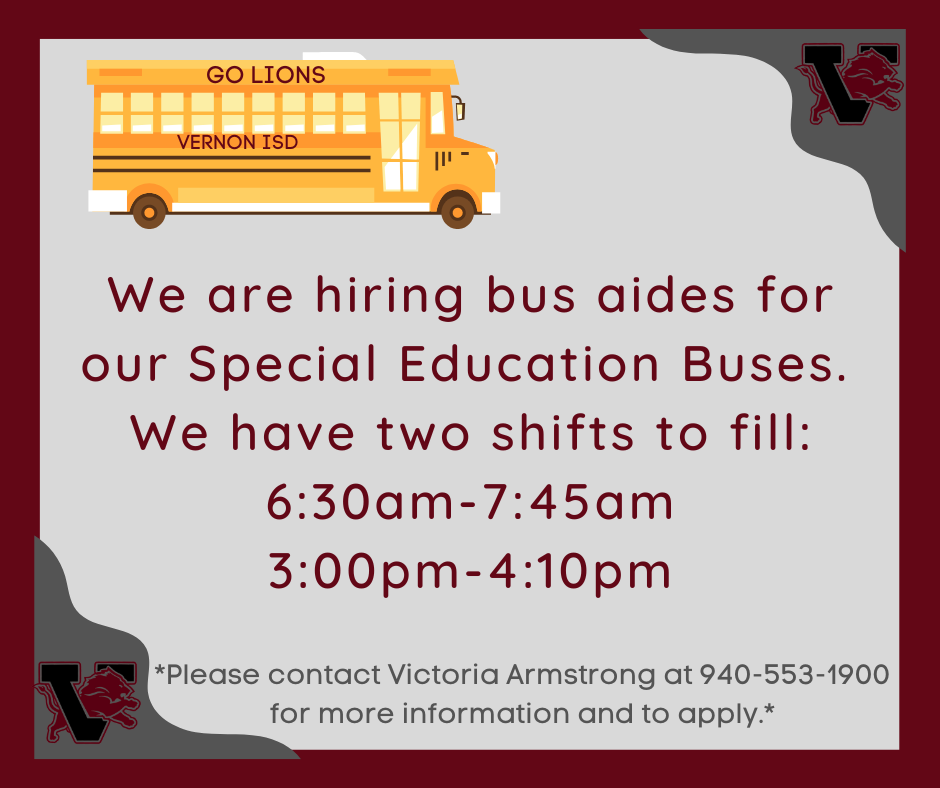 ⭐Meet the Teachers and Meet the Lions is Scheduled!⭐ Meet the Teachers will be held on Thursday, August 11 and Meet the Lions will be held on Monday, August 15. Please see the attached images for specific times.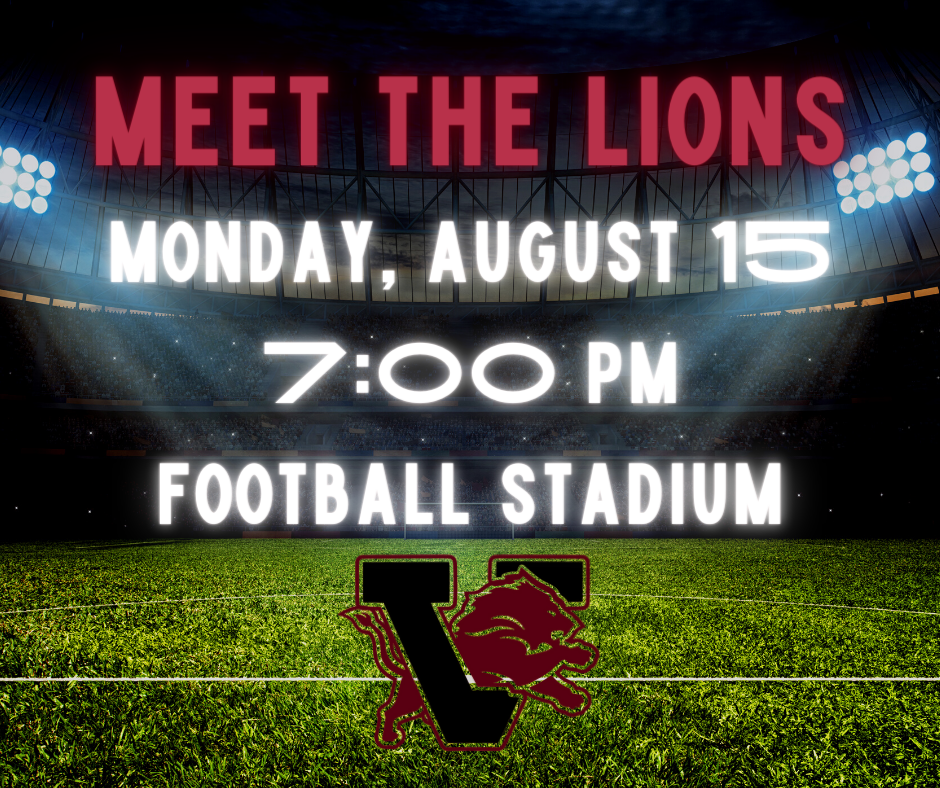 SKYWARD GLITCH!! It has come to our attention that Skyward is currently experiencing a glitch. When parents try to reset their Skyward password, or try to sign up for a new account, they are not getting the emails from Skyward. We are aware of this issue and have reached out to our contacts with the company. We will update when we are informed the issue is resolved. Thank you for your patience!


If you need assistance with enrolling your student at Vernon ISD, please join us and we will assist you! Date: August 1, 2022 Time: 7:30am-11:00am and 3:00pm-7:00pm Location: Vernon Middle School Please see the attached image for required documents for enrollment and more information!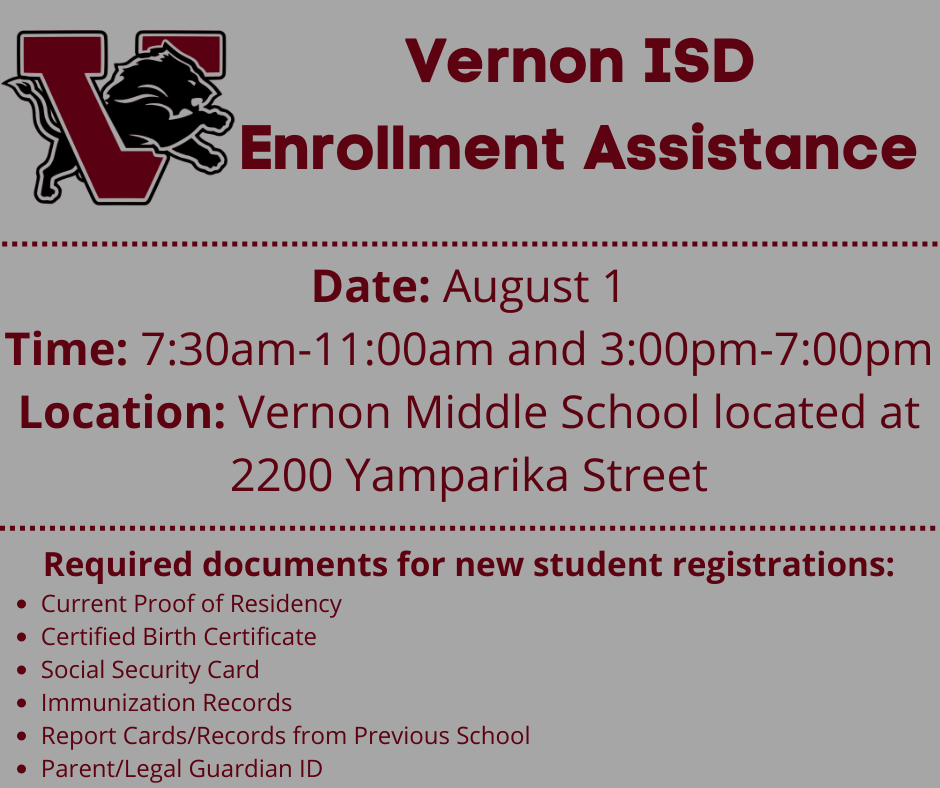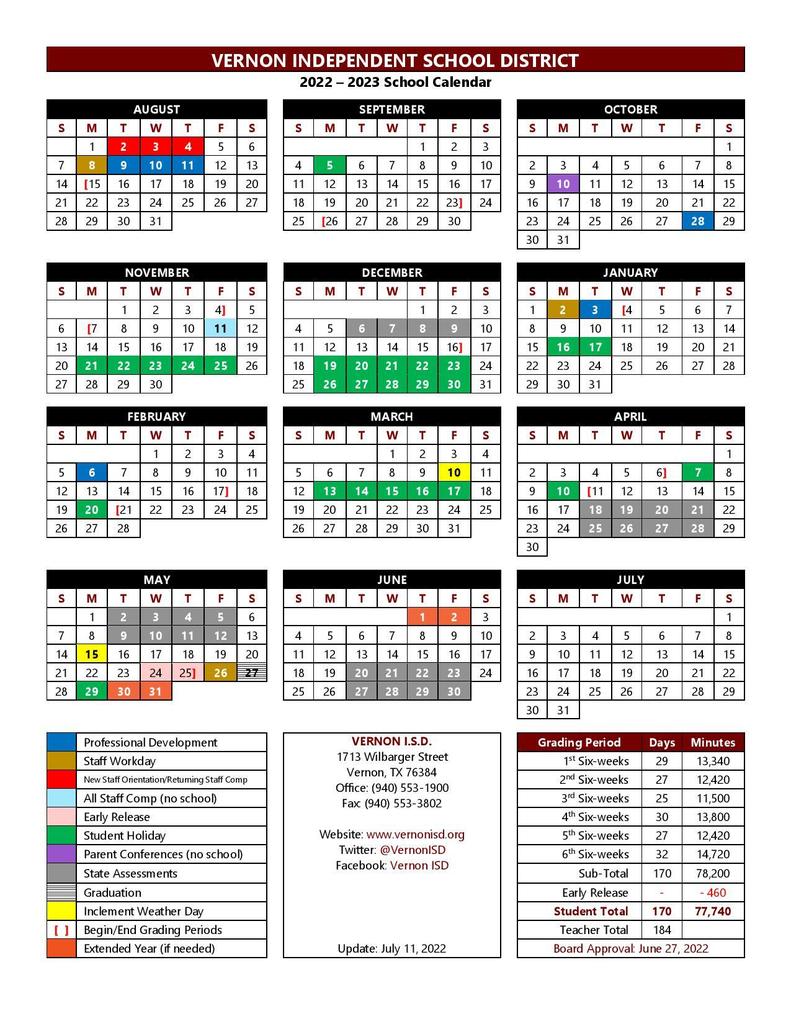 End of Course STAAR results for 2022 are now available. The release date for STAAR grades 3-8 is now scheduled for tomorrow, July 1. To access your child's scores, visit TexasAssessment.gov and enter your child's unique access code.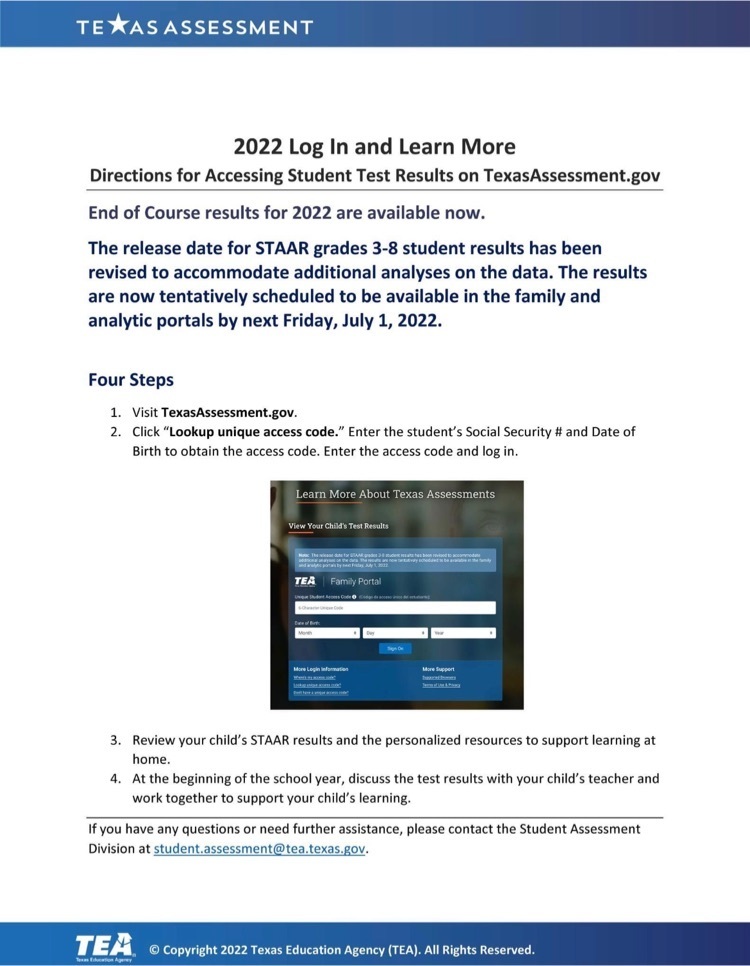 Vernon ISD would like to welcome Mr. Carl Taylor as our Interim Superintendent. Mr. Taylor will be here on July 11, 2022.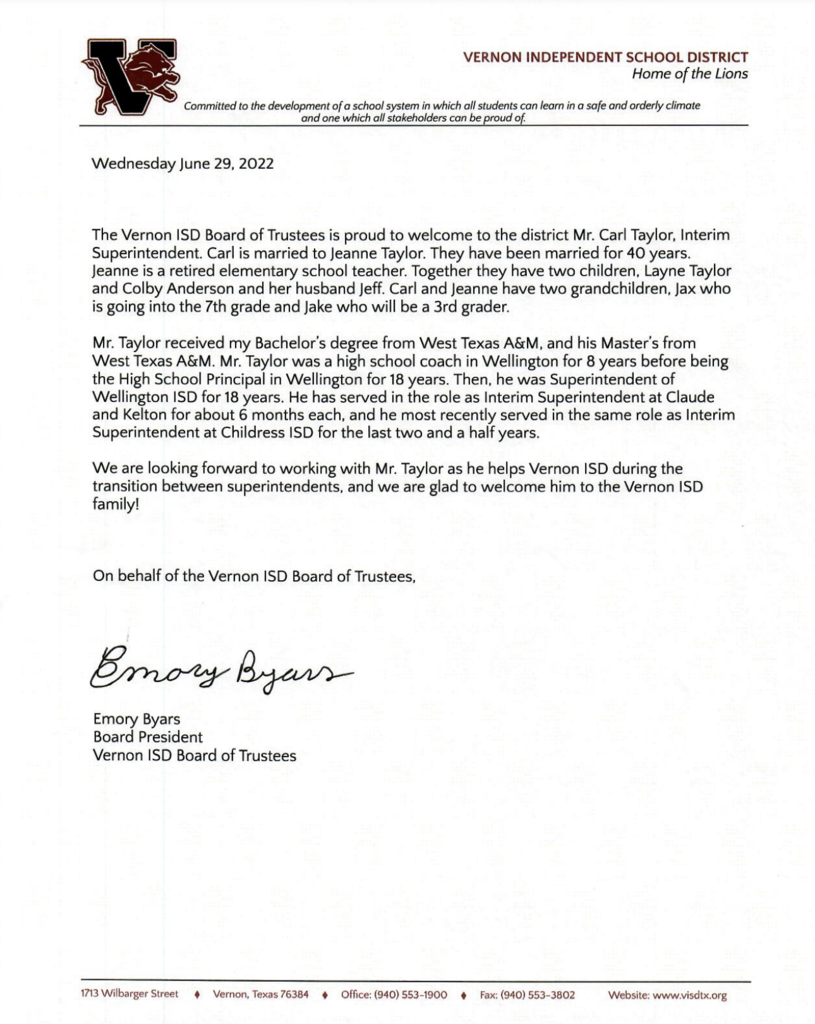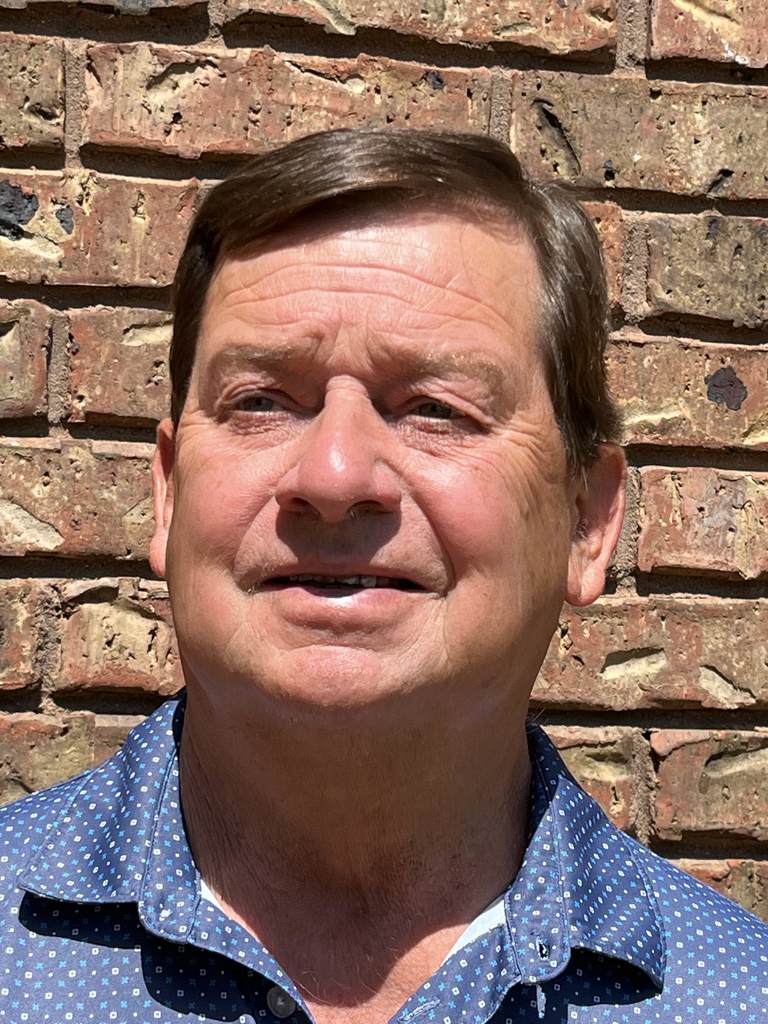 Below is the link for the Vernon ISD Superintendent Search Survey. Please provide the VISD Board of Trustees with input for the Superintendent Search. Please feel free to share this as much as possible. Survey:
https://www.surveymonkey.com/r/V8SPMF2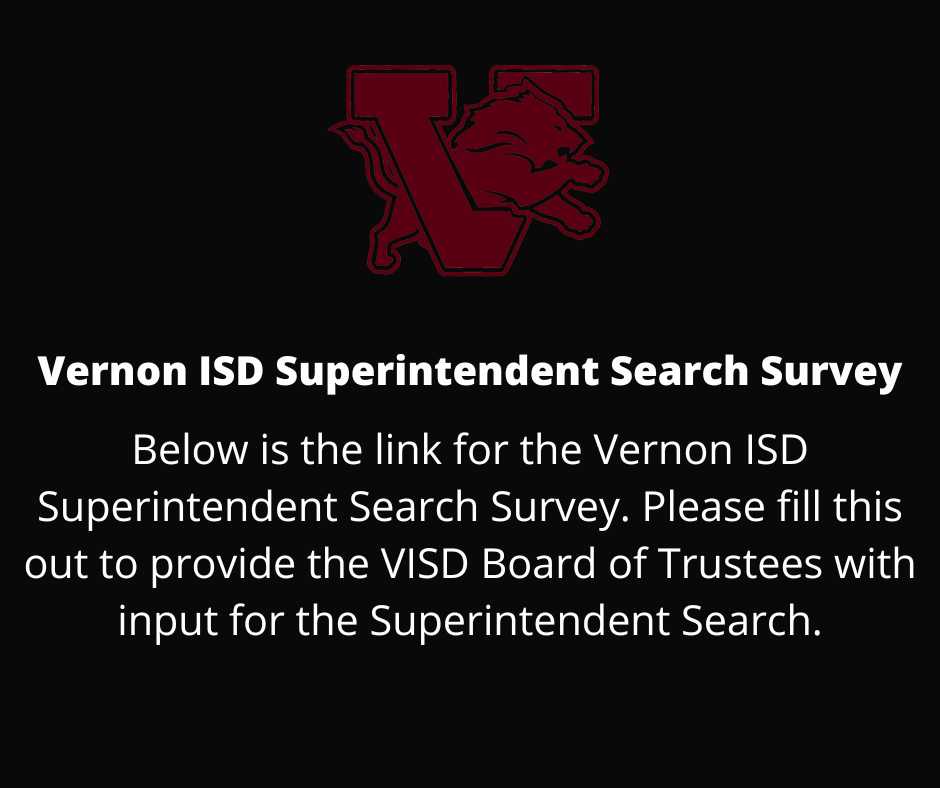 🎉COME JOIN US🎉 Come join us as we say goodbye to the Byrd family! June 28, 2022 Come and Go between 3:00-4:00pm VISD Boardroom upstairs 1713 Wilbarger Street

📢FOOTBALL STADIUM CLOSURE ANNOUNCEMENT📢 **UPDATED CLOSURE DATE FROM LAST POST!!!** THE STADIUM WILL BE CLOSED STARTING JUNE 10TH (NOT JUNE 13TH) AND REMAIN CLOSED FOR THE REST OF THE SUMMER!** Due to maintenance being conducted on various areas of the VHS football stadium, it will be closed starting June 10, and remain closed for the remainder of the summer. ALL areas of the stadium will be closed. We are sorry for any inconvenience this may cause and thank you for your patience while we improve our stadium.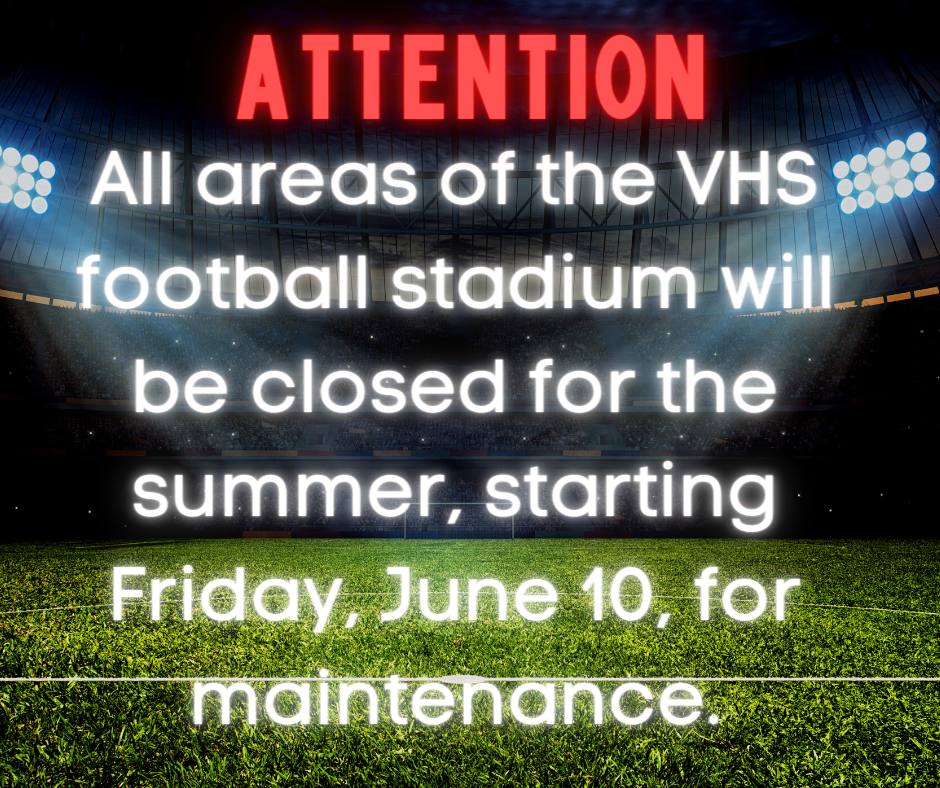 🌞🏫 Vernon ISD Summer School Schedule 🏫🌞 Attached you will find the summer school schedule for 2022. Here are a few things to note: 👉 All Summer School Registration will be from 8:00am-4:00pm on Tuesday, May 31, at Vernon Middle School. All students for any program MUST register! 👉Classes are held at Vernon Middle School. 👉VHS Credit Recovery: All online VMS Labs will be open from 8:00am-12:00 on Monday-Thursday during summer school hours. If a student has their own device they can complete the work outside of the lab, but if they need assistance they can come to the VMS Lab. 👉If you have questions, please reach out to your campus. Here is a link to a PDF version of the schedule in case you need it:
https://drive.google.com/file/d/1rEXXPCx9JDMnb5s_EUOWsIEti9vhD995/view?usp=sharing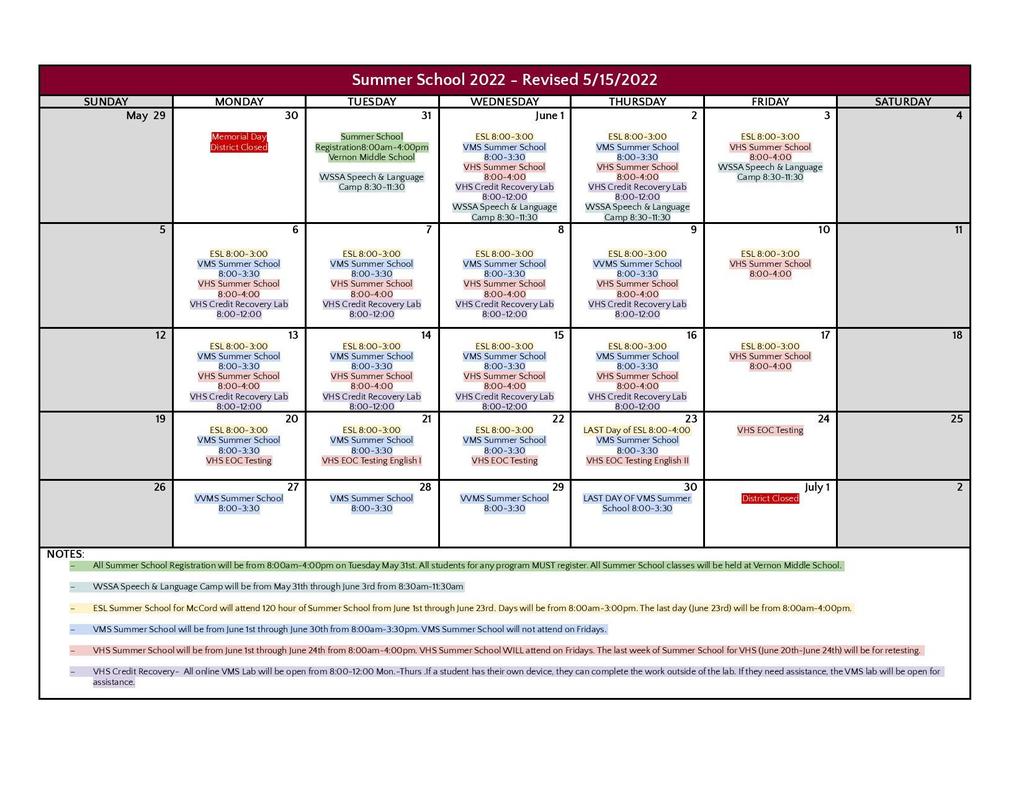 Please see the attached Superintendent Response regarding the safety and security of our students and staff at Vernon ISD.

Thank you to everyone who came out to our Groundbreaking Ceremony for the new VISD elementary building! We're looking forward to watching the progress as we move forward with this new building for the students of Vernon ISD!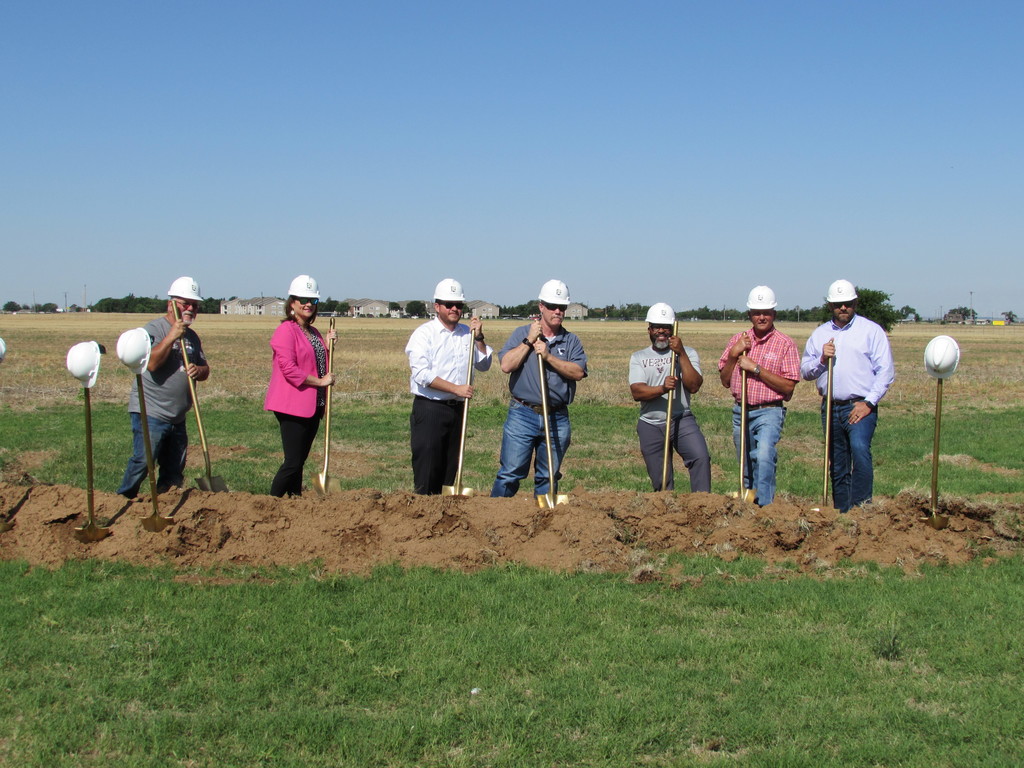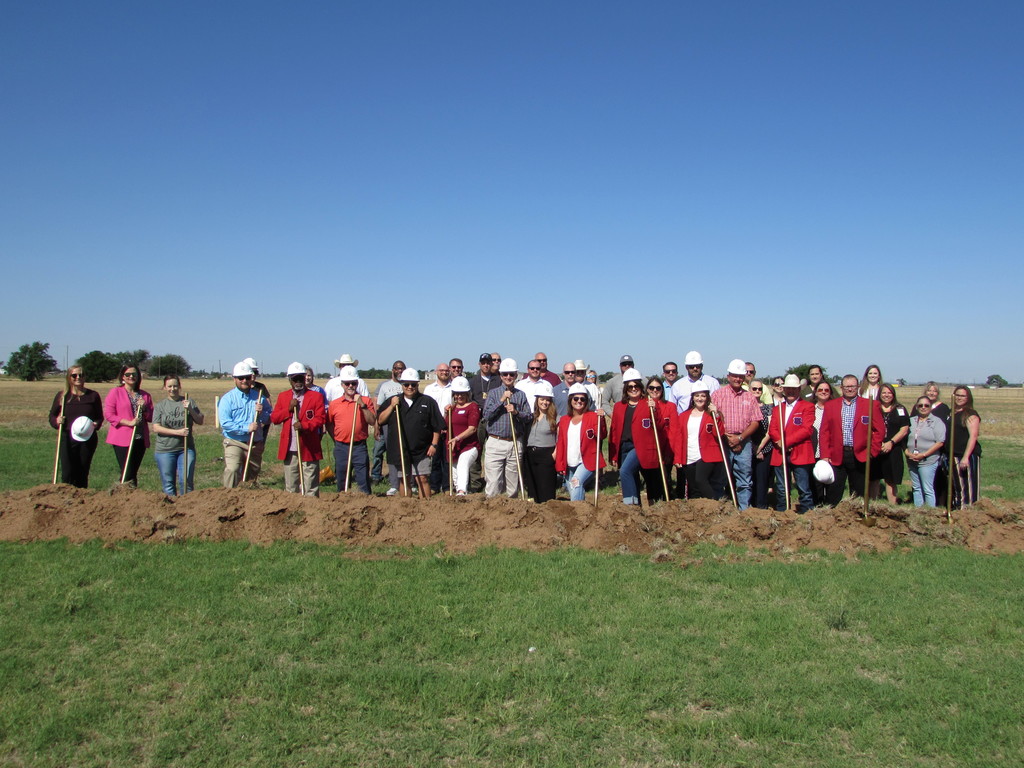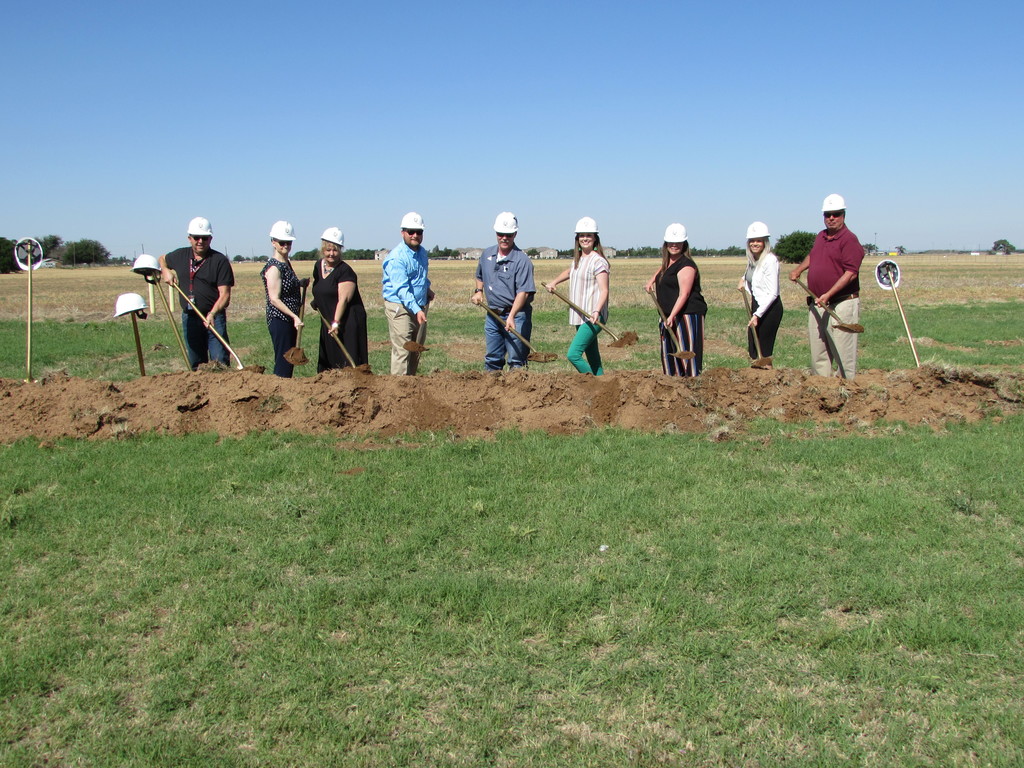 🎾Vernon Lion Tennis Camp🎾 The Vernon Lion Tennis Camp will be held June 6-19, 2022. Please see the attached image for more information.

The Vernon High School One Act Play is proud to announce it will take to the stage to present sf "The Book of Dog" by Jiggs Burgess. Public performances are planned for Friday April 29 at 6:30 p.m. and Saturday April 30 at 3:00 pm and 6:30 pm at Vernon High School in the cafeteria. Tickets are $5 at the door, or $4 with a donation to the Wilbarger Humane Society. Items that can be donated include: Bleach, Purina Cat and Kitten Chow (blue bag), cat litter, paper towels, and dog food/treats. Family and friends will also have the opportunity to purchase a Break-A-Leg note for the cast and crew for only $1 each. The students have worked hard on this performance and look forward to seeing everyone there.
Submitting your application for the National School Lunch Program (NSLP) can do more than just provide access to free and reduced-price meals.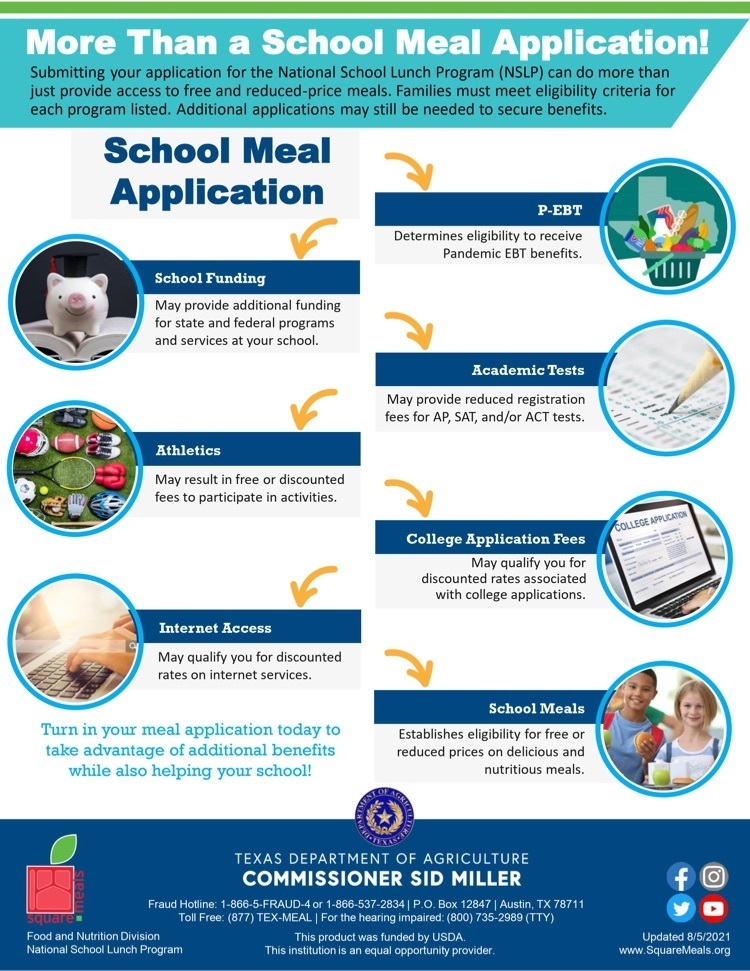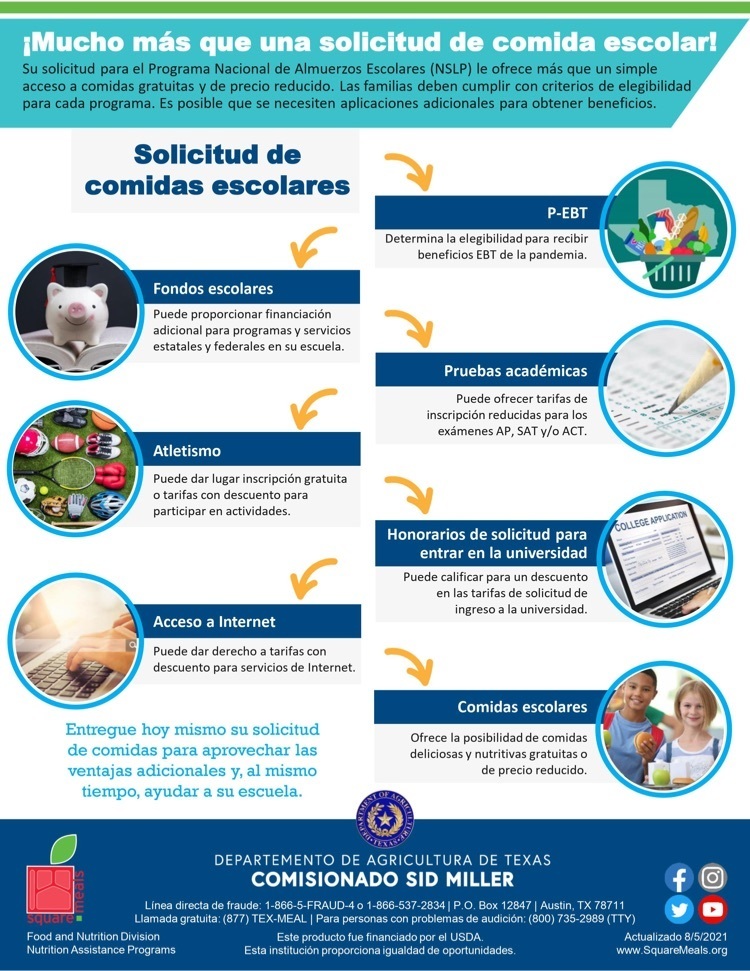 📅CALENDAR UPDATES📅 Vernon ISD has had to amend their calendar for the 2021-2022 school year. Please see the attached amended calendar for the remainder of the school year.