The Vernon High School One Act Play is proud to announce it will take to the stage to present sf "The Book of Dog" by Jiggs Burgess. Public performances are planned for Friday April 29 at 6:30 p.m. and Saturday April 30 at 3:00 pm and 6:30 pm at Vernon High School in the cafeteria. Tickets are $5 at the door, or $4 with a donation to the Wilbarger Humane Society. Items that can be donated include: Bleach, Purina Cat and Kitten Chow (blue bag), cat litter, paper towels, and dog food/treats. Family and friends will also have the opportunity to purchase a Break-A-Leg note for the cast and crew for only $1 each. The students have worked hard on this performance and look forward to seeing everyone there.
Submitting your application for the National School Lunch Program (NSLP) can do more than just provide access to free and reduced-price meals.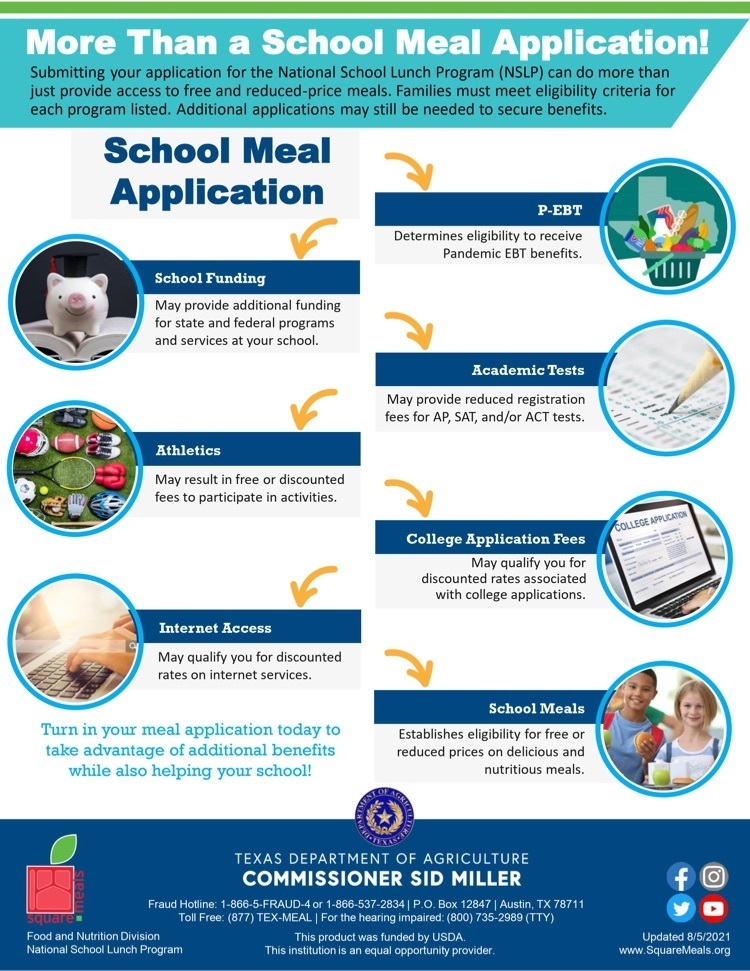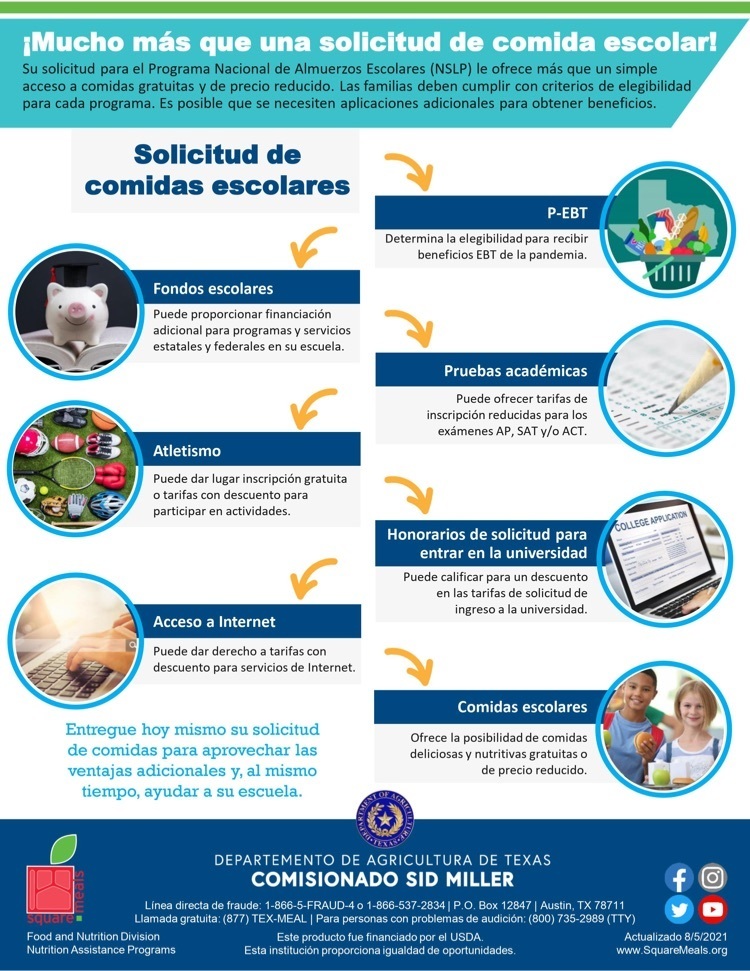 📅CALENDAR UPDATES📅 Vernon ISD has had to amend their calendar for the 2021-2022 school year. Please see the attached amended calendar for the remainder of the school year.